At the end of 2022 I decided to buy the Canon C70 because I always wanted to have a dedicated video camera next to my hybrid cameras. I've always used hybrid cameras because they allow me to do both. Taking photos and I can record videos just with one single camera. And still today I would say that these hybrid cameras like the Canon R5 are absolutely fantastic. But especially for my own studio and client productions I decided to buy a camera that is just for these specific projects. 
Of course not not everyone has the budget for these cinema cameras and there are plenty of great options out there at more affordable price points. But if you're in the market for something a little more advanced the C70 might be worth considering. So here are five reasons why the C70 is worth it:
And Reason 1 is clearly the size – The compact size and lightweight design makes it really easy to set it up. On top the C70 is small enough to fit in a backpack or shoulder bag, making it a great choice especially for run-and-gun shooting. Especially if you compare the C70 to other options that are out there like the Red Comodo for example you'll notice that the C70 is a ready to use camera. You just need an SD Card and a lens to get started and that's fantastic. Of course rigging a RED Camera is awesome but I really like the fact that I don't have to buy a ton of accessories to actually use my camera but I can also buy a cage for the C70 to add more stuff if I need it. So there are still plenty of options out there that you can use to get more out of your camera.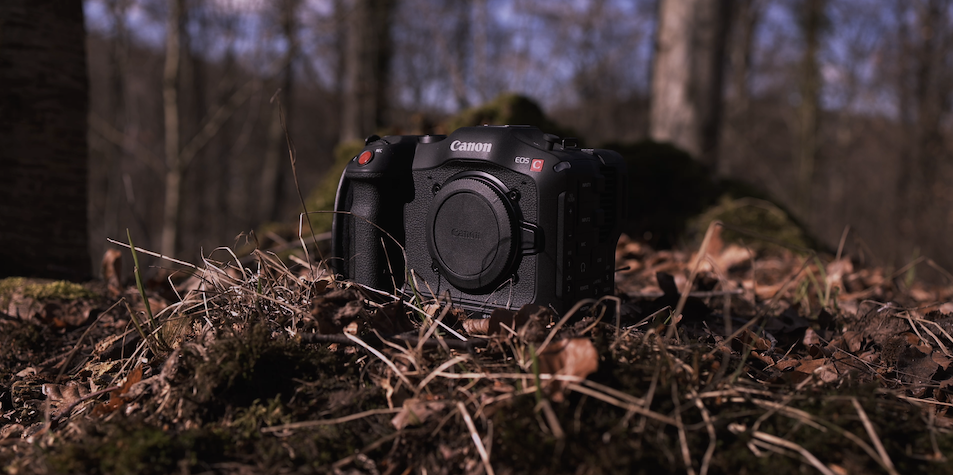 But now let's move on with Reason 2 – The C70 also comes with a built-in ND filter, which allows you to shoot in bright lighting conditions without having to carry around extra gear. As I already mention this camera is a ready to use camera and a build in ND filter can be a lifesaver for those who need to shoot outdoors or in well-lit studios, because it allows you to control the amount of light entering the lens. You just have to click on a button right here to select one of those ND options to find the right spot for your setup and that makes it super easy to get those shots when you are out there. On top you don't have to switch ND filters all the time when you switch lenses and that saves a lot of money and time as well. So having these build in ND filters actually changed my whole workflow and I don't want to miss them anymore.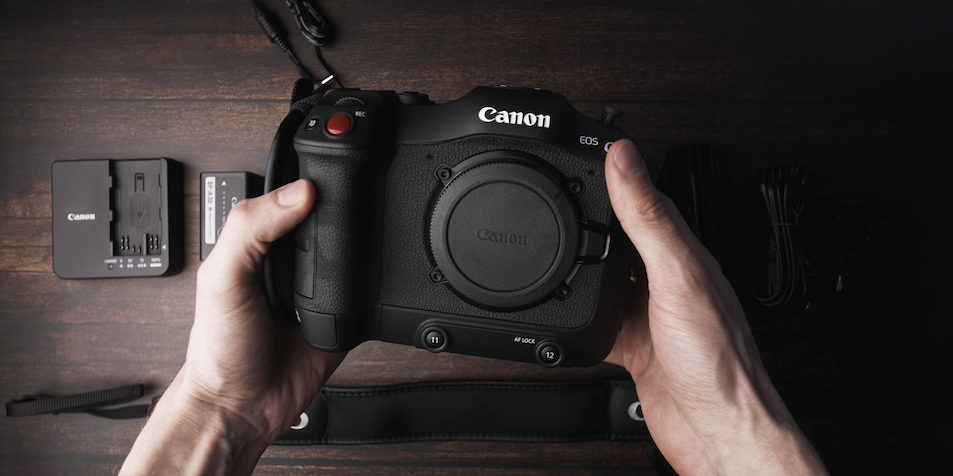 Reason Number 3 is all about the Super 35mm Sensor. This one allows you to capture high-resolution footage with beautiful color depth and a great dynamic range. I absolutely love to work with the C70 footage in Final Cut. Especially if you want to have a lot of options in the post production – the footage of the C70 is just great. There are already a couple of Short on my YouTube channel including my first C70 impression shots – so if you are interested in these kind of videos maybe click on the subscribe button to not miss any uploads. I always like to share these videos because it's the easiest and quickest way to check out cameras and lenses.
Reason 4. Of corse we need to talk about video formats as well. The C70 is capable of recording in a variety of formats – including Cinema RAW Light giving you plenty of options for post-production workflows. You'll always have the flexibility to choose the best format for your specific needs. Whether that be editing in high-resolution or keeping file sizes small. As I started to work with the C70 it actually surprised me how many options this camera offers so if you need individual settings I can highly recommend this camera.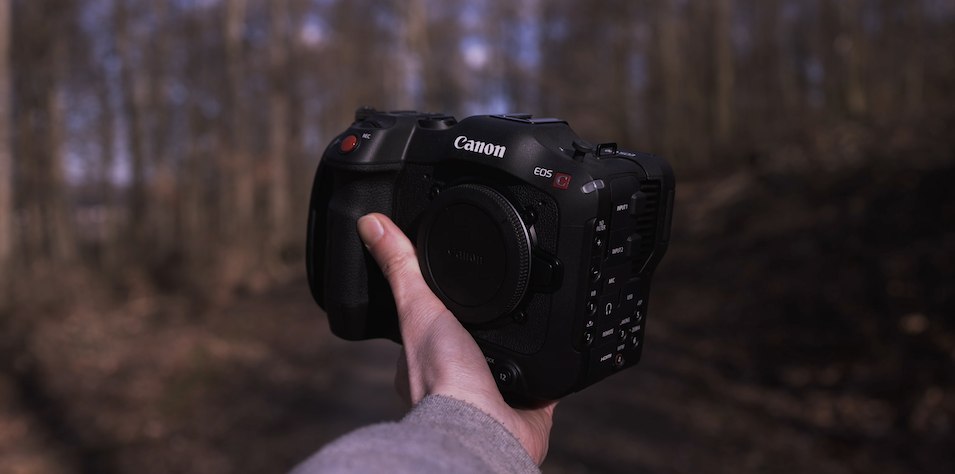 Reason Number 5 is the AutoFocus – Yes the C70 offers a fantastic Auto Focus that actually got even better in the last couple of months. Canon actually updated the C70 a couple of weeks ago and it now offers Eye Auto-Focus options that you can use to get better shots faster. The complete Auto focus is a huge benefit for videographers who need to follow fast-moving subjects or switch between multiple subjects in a single shot. Of course manual focus is always a great option but a reliable auto focus is in a lot of situations really helpful.
But yeah. Overall, the Canon C70 is in my opinion a great versatile video camera that's totally worth it if you're in the market for such a camera. Its compact size, powerful image sensor, wide range of recording formats, and advanced autofocus system is for me a perfect combo to get things done especially if you want to get started in the Cinema Camera Line Up. Of course around 5000€ is a lot of money but if you check out all kind of cinema cameras this is actually a great price. 
Stay Frosty!
——————
Lightroom Presets & Templates: https://shop.digitalabsorption.de/
➥ Subscribe On YouTube ⇢ https://bit.ly/2Bn7aaq
➥ Follow me on Instagram: https://www.instagram.com/petersen.bjoern/
➥ Follow me on Twitter: https://twitter.com/DigitalAbsorpTV
➥ Join The Community! : https://www.youtube.com/channel/UCM90T8-vToWkw-l4_MpHsfw/join
● My Main Camera : https://amzn.to/30sGZMD *
● My Second Camera : https://amzn.to/2Ljw7bv *
● Perfect Camera To Get Started : https://amzn.to/2UgcXrj *
● Microphone 1: https://amzn.to/2ZDPUYg *
● Microphone 2: https://amzn.to/2ZEVFoO *
● Microphone 3: https://amzn.to/2zw1gTF *
● Interface: https://amzn.to/2NJN8yv *
● Monitor: https://amzn.to/2NMcjkd *
● Headphone: https://amzn.to/2UhPGFd *
● Softbox: https://amzn.to/2L7O26m *
● Cheap Smartphone Tripod: https://amzn.to/2MMfSXT *
● Cheap DSLR Tripod: https://amzn.to/2HxuciM *
● Drone : https://amzn.to/2NHWv1C *
● GoPro Hero 7 Black : https://amzn.to/3eZ6oT9 *
● GoPro Chesty : https://amzn.to/2AfcJuL *
● RF 35mm : https://amzn.to/2zUs4xa *
● RF 24-105mm : https://amzn.to/2PPFCoA *
● EF 50mm : https://amzn.to/34mUOg9 *
● EF 18-55mm : https://amzn.to/2UI2wgx *
● EF 10-18mm : https://amzn.to/2POPFKw *
● Tamron 70-300mm : https://amzn.to/34wudxl *
● Additional Music : https://artlist.io/Bjoern-1377240 *
*Affiliate-Link Disclaimer: As an Amazon Associate I earn from qualifying purchases. Some of these links are affiliate links where I'll earn a small commission if you make a purchase at no additional cost to you.
➥ My Company: https://blackcorecompany.com/
Video prod. by BlackCore Company
If there are any problems with the Video feel free to contact me